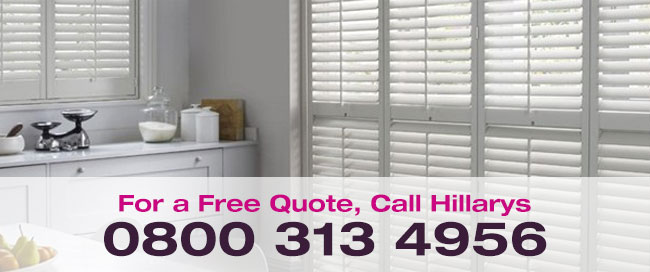 Supplying Wooden Shutters To Rotherhithe
Our company proudly supplies beautiful wooden shutters to Rotherhithe and neighbouring areas. Over the last 20 years we have offered a bespoke and comprehensive service which measures and installs in local homes and businesses. Each one of our plantation shutters is custom-made to fit even the trickiest of windows including bays, arched, circular and triangle designs. They look as stunning in a period property as they do in modern apartments and offer a fresh approach to window dressing. Whether you are looking to revamp a singular window or your entire property, you are guaranteed our practical help along the way. We are committed to providing a truly unique product at a price you can afford available to you in Rotherhithe today!.
Browse Full Hillarys Range
Arrange Free Home Survey
Shutters Are All Made-to-Measure
Each and every shutter is made-to-measure and is the result of our comprehensive and personalised service. Whether you are looking to dress a singular window, or whole property, we ensure that our products are made exclusively with you in mind. This process begins with a free, no-obligation home survey that is carried out by one of our experts in your Rotherhithe home. This will involve discussing your requirements, demonstrating functional and aesthetic aspects of the shutters and ultimately measuring and providing you with a written quotation. As well as sharing many practical tips about our extensive range, this also gives you the opportunity to ask any questions that you may have. Once your selections have been finalised, your custom-made shutters will be manufactured and expertly fitted, enhancing each window with a versatile and striking new look.
Our Clients in Rotherhithe have been so kind...
Many of our clients have grown weary of curtains and blinds complaining that they can look fussy and out-dated. In complete contrast internal wooden shutters offer a fresh new approach to window dressing through their simplicity and timeless elegance. Their neat and functional design will enhance any size and style of window and will look stunning in any property. We have installed in quaint cottages and urban apartments and think they look equally as stunning in both. Once installed they do not need to come down for cleaning at a high cost to you; just simple light dusting will keep your new investment looking fresh and clean. It shouldn't come as a surprise to learn that installing interior shutters will add value to your property in the same way that a new kitchen or bathroom will. Whether you are looking to revamp just one room or an entire household, your windows will not only be enhanced from the inside but also the outside; providing the ultimate in curb appeal.
Shutters Look Fantastic In A Rotherhithe Home
If you think that interior shutters would be a fabulous addition to your Rotherhithe home then we would love to hear from you. Call us today by dialling our free phone number or alternatively complete the online home survey request form. It really is that simple. Our expert surveyor form Rotherhithe will be in touch to organise a home visit at a time that is convenient to you. One thing you wont receive from us is the hard sell. We are more than content to let our gorgeous collection of bespoke shutter samples do the talking. We will prepare a written quotation for you right there and then so if you're really keen to get the ball moving, we can process your order immediately. Meanwhile, please request a copy of our free colour brochure that is guaranteed to quicken your pulse. Our experienced surveyors are working in Rotherhithe today, so give us a call!